We repair nearly all makes and models of hearing aids.
Don't delay when it comes to getting equipment back to its optimal condition. Hearing aids that are forced to operate in a lessened state will only impact how much you can get out of your devices.
How do hearing aids get broken?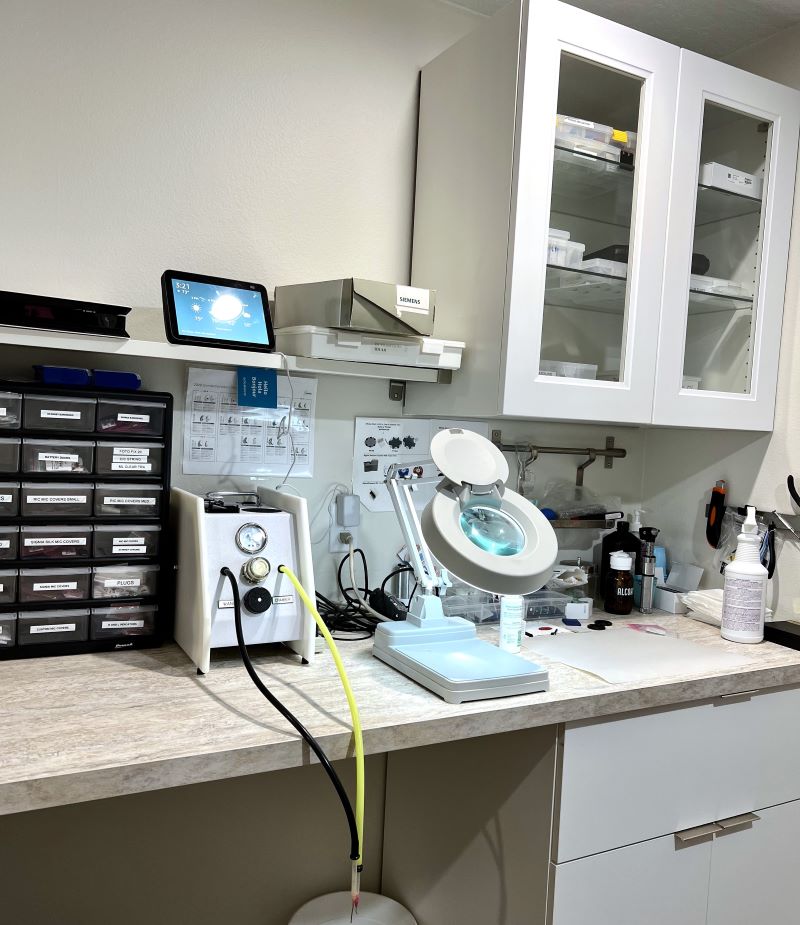 Our In Office Lab
Sometimes all your hearing aid may need is a few minor repairs. We have special equipment that can clean hard to reach components.  In many cases, we are able to repair your hearing aid damage in-house while you wait. Our audiologists have experience servicing most major hearing aid manufacturers. If we find your hearing aid requires more extensive repairs than we are able to provide, we will ship the hearing aid to the appropriate manufacturer for you.

Hearing aids are generally quite small. This means that all the pieces that come together to make them work are even smaller. With this being the case, it is not uncommon for a hearing aid to need repairs over time. Even if you take meticulous care of your hearing aid and follow all recommendations, a hearing aid could potentially stop working. However, this doesn't mean you should immediately look towards buying a new one.
Common hearing aid issues are caused by maintenance issues created by ear wax and debris in the microphones.
Hearing Aid Warranty Service
Hearing aids purchased directly from us have a factory warranty and complimentary service for cleaning. If you purchased your hearing aid elsewhere we can still help you get your hearing aid repaired at the factory or in house. Often we can provide a loaner during repair if your hearing aid needs to be shipped to the manufacturer.